We are:
Dedicated to serving our Lord by serving our families, our church,
our community, and each other.
Striving to and encouraging others to become more like Christ.
Involved in working inside and reaching outside the walls of Kings Way.
Standing on the truth of Scripture and in the power of Holy Spirit.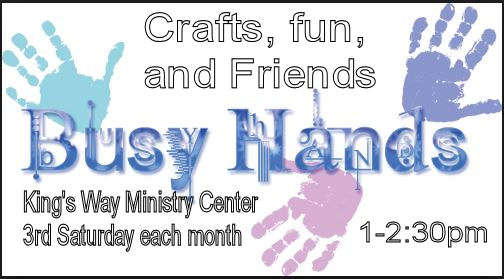 Busy Hands Craft Group, 1pm, 3rd Saturday each month,
In the Children's Chapel.
POC Pastor Krista Arvidson726-1598 or 854-7801
Connect With Us:
Pastor Krista Arvidson